Do you need a snack that will help improve muscle tone, keep energy levels steady and boost your metabolism? Then it's time you introduce high-protein snacks into your diet.
As an essential nutrient in our bodies, our bodies need enough protein to run smoothly. In the battle of the bulge, protein's ability to jump-start metabolic levels makes it an ingredient worth including in both meals and snacks. Protein not only forces your body to use up more calories during digestion than carbs, it also helps build and maintain muscle and keeps your body from storing extra fat.
There's no need to limit protein intake to your three main meals. You'll love these healthy, natural high-protein snacks when you need to quell hunger between meals, need a post-workout boost or want to serve something healthy ­— and delicious — to your family.
---
50 Naturally High-Protein Snacks
1. Almond Coconut Protein Bars With Hemp Seeds

These easy-to-make vegan bars are perfect for re-energizing during busy days. They're packed with protein thanks to almonds, hemp seeds and protein powder. And who doesn't love a bar that requires zero baking?!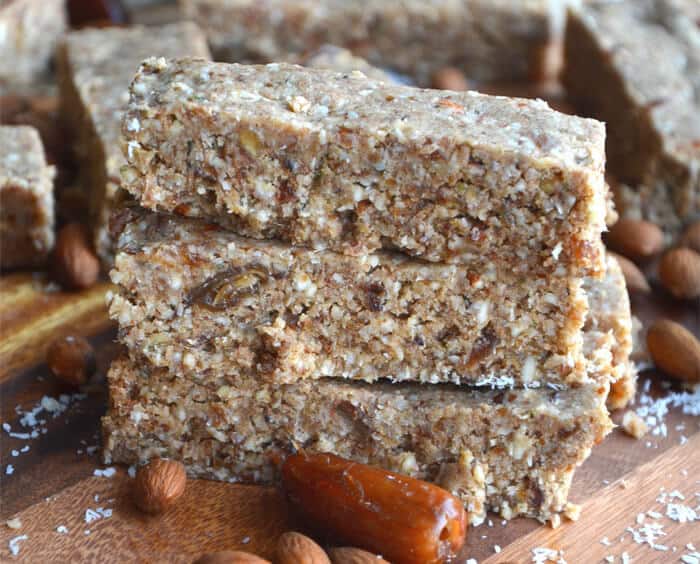 ---
2. Almond-Crusted Salmon Sticks
Perfect as an after-school snack for the kiddos or just as an easy way to eat more nutrient-rich salmon, these sticks get coated in seasoned almond meal and baked for a healthy protein snack that takes just minutes to prepare.
---
Make snack time fun for kids and adults with these ants on a log. Cashew butter is loaded with protein while celery is low in calories — for a little extra sweetness, swap in some dark chocolate chips for raisins!
---
When you need a heartier snack, this mayo-free chicken salad might be the answer. Eat it solo, on sprouted grain bread or on a bed of greens. Greek yogurt and cottage cheese will give you a protein boost and keep you feeling full longer, while avocado gives it a nutrient boost and extra flavor. This protein snack is a keeper.
---
This pizza packs a double-whammy of protein thanks to the gelatin in the crust and the shredded chicken topping. This pizza makes a great mid-afternoon snack that can be reheated — and it's a great way to use up extra chicken, too!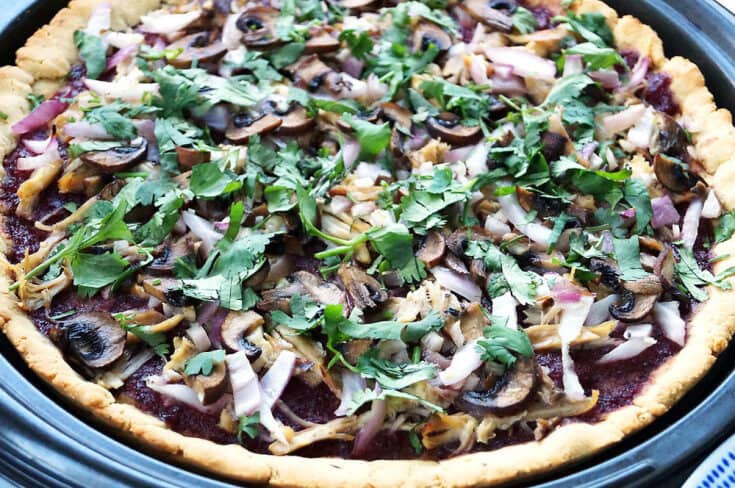 ---
Not only are chia seeds full of protein, they're also loaded in omega-3 fatty acids, fiber and antioxidants. Get the benefits of these powerful little seeds in this easy, four-ingredient pudding.
---
Black beans in brownies? Trust me, you'll never notice the taste — but you will get all their benefits! Just one cup of black beans has 15 grams of protein and 15 grams of fiber. This is a dessert you can feel good about serving!
---
8. Black Bean Hummus With Lime and Cumin
Up the ante on your normal hummus recipe with this black bean-based version. This spicy version is a welcome change from the usual chickpea-based recipes — it's so easy to whip up, you'll never buy hummus at the store again. Spread it on sprouted grain bread, use as a dressing in your favorite sandwich or dip veggies into it. No matter how you eat it, it'll become one of your favorite protein snacks.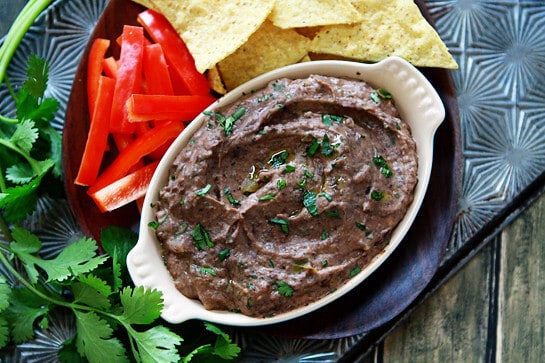 ---
New to kefir? This pudding recipe will turn you into a convert of the cultured dairy product. It's a great source of protein, especially if you're tired of eating plain yogurt, and is packed with probiotics. Chia seeds give this super simple pudding an extra dash of protein, too.
---
I love protein snacks that require little-to-no prep, and this is one of them. Combining honey, yogurt, blueberries and almonds and then freezing the mix is so easy and produces a snack that's perfect on warm days. Thanks to the almonds and yogurt, it'll also increase your protein intake. Win-win!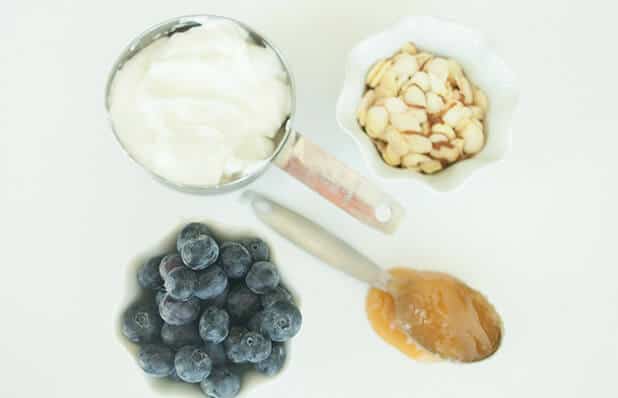 ---
Not satisfied with being relegated to soups and stews, protein-rich lentils make a snack time appearance in this cracker recipe. They've teamed up with another protein powerhouse, flaxseed, to create one of the healthiest crackers around. They can also be made gluten- or grain-free, perfect for those following specific diets.
---
Put those extra Easter deviled eggs to use and turn them into one of your soon-to-be favorite protein snacks. I love how it transforms boring old (but still full of protein!) chicken into a wing-reminiscent dish. Skip the mayo or ranch dressing and opt for Greek yogurt.
---
13. Chocolate Chip Protein Cookies
If you're keeping away from meat, pea protein is a great way to ensure you get enough of the nutrient. I love how it's used in this chocolate-chip recipe. With just a handful of ingredients, these vegan, gluten-free cookies will satisfy your sweet tooth while making a great after-school (or after dinner!) protein snack. Just be sure to let them cool completely before eating so they don't fall apart.
---
These chocolate balls are perfect for packing as a snack to nibble on at work. It's loaded with healthy ingredients and flaxseed, and the nut butter of your choice make it a protein snack hit. You might want to double (or triple or quadruple) the batch — these will go quickly!
---
15. Coconut Quinoa and Chia Granola
This sweet and crunchy granola is actually a protein-rich batch of goodness. It's got quinoa, it's got almonds and it's got chia seeds ­— plus all-natural sweetness thanks to coconut flakes and maple syrup. The result is a granola that's great for adding to yogurt or eating with milk.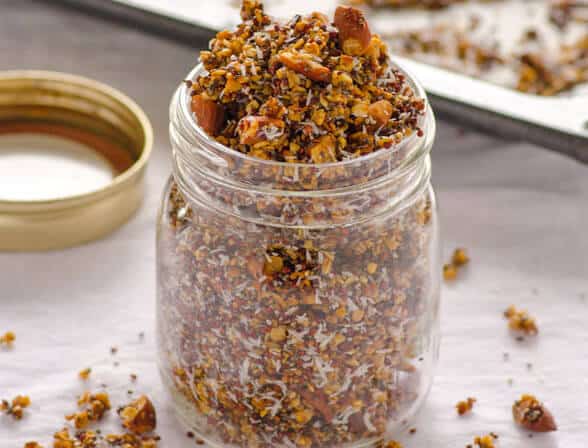 ---
Cookie dough that's meant to be eaten off the spoon with no fear of salmonella? That's a snack I can get behind! Greek yogurt along with your favorite nut butter provide your nutrient fix — I think almond or cashew butter would be great in this. A little sweetener, vanilla and sea salt round out one of my favorite sweet protein snacks.
---
17. Creamy Probiotic Vegetable Dip
Get a dose of probiotics with your veggie dip. Kefir is the star of this nutrient-rich creamy protein snack. It also features avocado and raw honey for an extra helping of good-for-you ingredients. This dip would be great as a sandwich spread, too.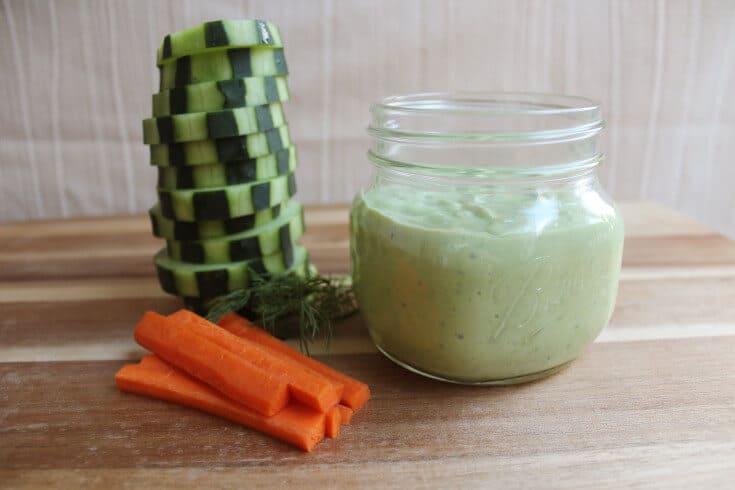 ---
Get flaxseed's protein benefits along with doses of vitamin E and minerals like iron, potassium and zinc in these crisp-on-the-edges, chewy-in-the-center cookies. Take them on the go or sneak a few in for breakfast.
---
19. Crunchy Garlic Lentil Snack
Once you pop these crunchy little lentils into your mouth, you won't be able to stop. They're excellent for that mid-day slump and have a bit of kick to boot. Feel free to play around with your favorite seasonings to give these lentils different flavors, too!
---
Staying away from grains? You'll love this protein-rich flaxseed wrap that's perfect for making a variety of snacks. Use the wrap in place of sandwich bread, spread almond butter and bananas on it or stuff it with your favorite veggies. You won't miss the flour or grains at all!
---
21. Flourless Cashew Butter Chocolate Chip Cookies
These awesome cashew butter cookies will give you a dose of protein while satisfying a cookie craving. And with just five ingredients, they come together super easily. Skip the office treats and nibble on these instead.
---
22. Four-Ingredient Protein Pancakes
I love breakfast food, so I enjoy these protein-packed pancakes any time of day. With two eggs and a healthy dose of protein powder, they'll keep you powering through no matter what time it is.
---
This frozen yogurt bark is a great option for a warm weather, energy-boosting treat. Greek yogurt will boost your metabolism while honey gives the bark a hint of sweetness. Don't like cranberries or raisins? Sub in your favorite dried fruits instead.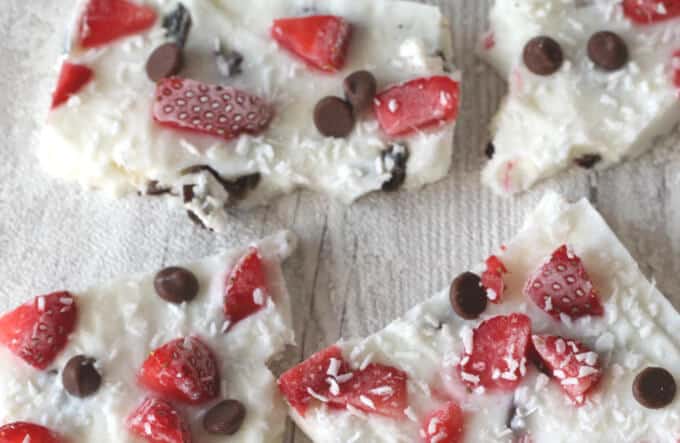 ---
Let the kids help make this frozen treat. With Greek yogurt as the only ingredient, it's one of the easiest protein snacks you can make!
---
25. Grain-Free Hemp Seed Breakfast Cookies
Don't let the name fool you — these cookies are great throughout the day. They're also loaded with protein, courtesy of the generous helpings of hemp seeds, chia seeds and eggs in the recipe. Pack them in your lunch bag and enjoy the nutty flavor when you need a snack.
---
Boiled eggs are the vessel for good-for-you guacamole in this creative recipe. Stuffed with avocado and seasonings, these eggs pack a protein punch. I love that you get an extra helping of nutrients by adding avocado. Make a batch of these to snack on for the next few days.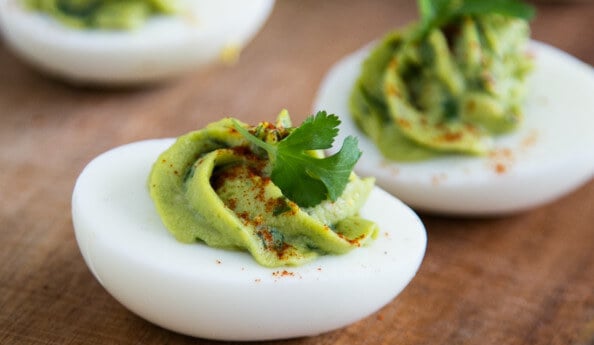 ---
You are going to love how these bars taste — and how great they are for you! Almond butter and brown rice protein will keep you going while matchapowder helps burn fat. It's one of the tastiest, healthiest protein snacks!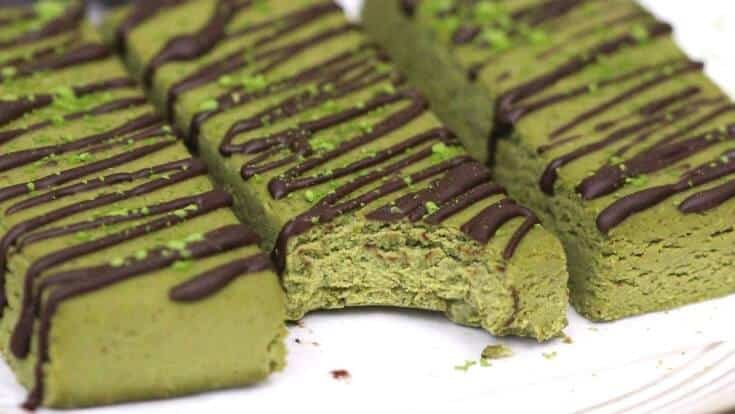 ---
Because these bars are sugar-, gluten- and dairy-free, even those on the strictest diets can enjoy these! Their fudge flavor comes from homemade Nutella while their extreme protein boost comes from brown rice protein powder. You will not want to pass these up!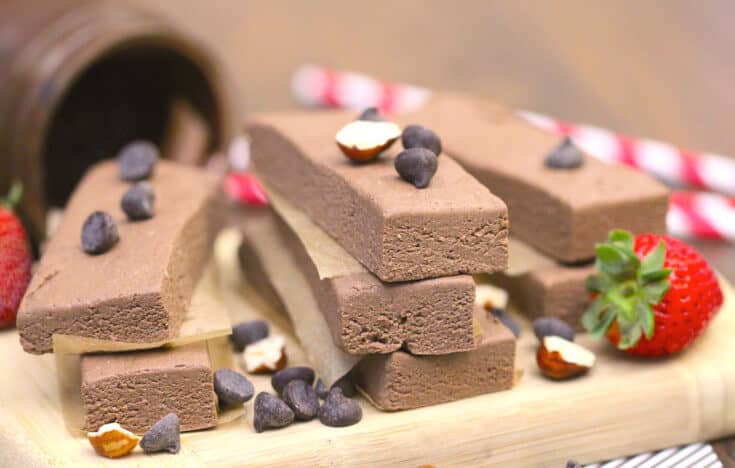 ---
If your only experience with beef jerky has been the scary packets sold at gas stations, prepare to be pleasantly surprised. This homemade, grass-fed beef version is perfect for snacking on after a workout or whenever you need a little extra protein. It's spicy, salty and full of ingredients you can pronounce!
---
A dose of probiotics, protein and only three ingredients? These popsicles are a late spring or summertime snack you can feel good about serving your family.
---
Creamy kefir combines with acidy lemon for a tangy, homemade ice cream you won't believe is also good for you. I love this served with fresh berries!
---
Packed with protein, these seasoned lentil patties make an excellent protein snack on their own, in sprouted grain bed or atop a salad. Make your own breadcrumbs with sprouted grain bread to use in this recipe and enjoy!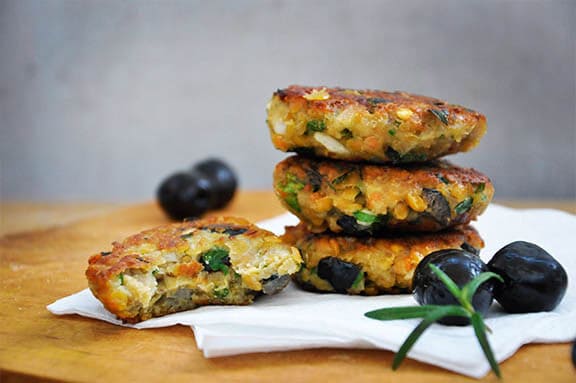 ---
Are you an almond butter fan? What if I told you that you can make the spread even healthier? This homemade maple-cinnamon version includes flaxseeds, hemp seeds and chia seeds for a nut butter that'll add a crazy protein kick to anything you put it on — though it's so good you might just eat it by the spoonful!
---
These oven-free bites will give you a zap of energy thanks to ground flaxseed. Skip the peanut butter and use another nut butter in its place. And while the chia seeds are optional, I'd add them in — why not get some extra nutrients?! Take these bites along for a delicious on-the-go protein snack.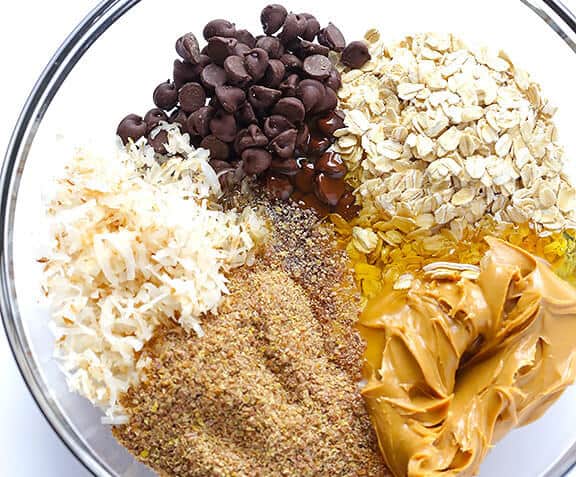 ---
Eating algae? Trust me, you'll love it. Spirulina powder, also known as algae, hemp hearts and pistachios give these bars plenty of staying power. They come together in minutes but can be a bit crumbly; add more dates if you want them stickier.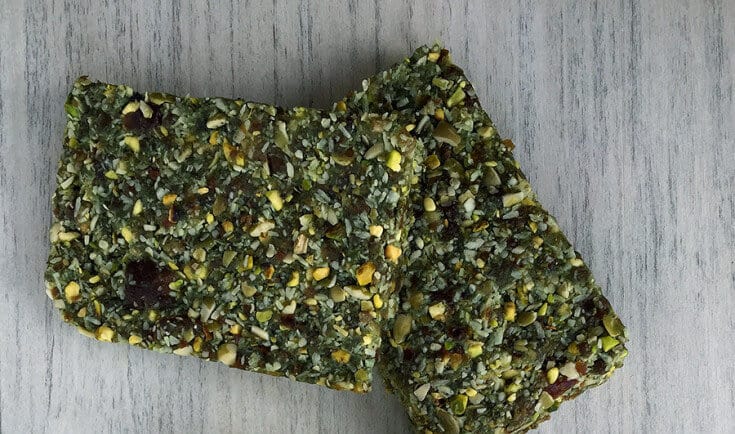 ---
36. Salmon Cakes
Salmon is one of my favorite sources of protein, but it's also loaded with omega-3 fats and anti-inflammatory properties. These salmon cakes are delicious as a high protein snacks on their own or make them part of a larger meal. You won't be disappointed!
---
37. Salmon Tacos With Jalapeno Cream
These nutritious tacos make an awesome after-school snack or light dinner. Salmon is naturally high in protein and, when combined with zesty jalapenos and seasonings, it's hard to resist!
---
Why buy expensive power bars at the grocery store when you can make your own at home? These savory bars include pea protein powder, quinoa, chia seeds and nuts for a crazy protein punch. Mix up the nut and seeds to your taste; you can't mess these up!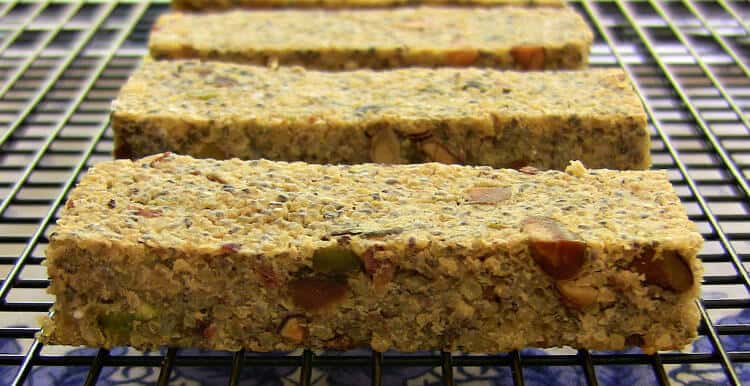 ---
These skillet-popped lentils are zesty and fun to make. Eat them right from the pan or sprinkle them in salads or stir fries. They also make a fun alternative to popcorn — try these on your next movie night!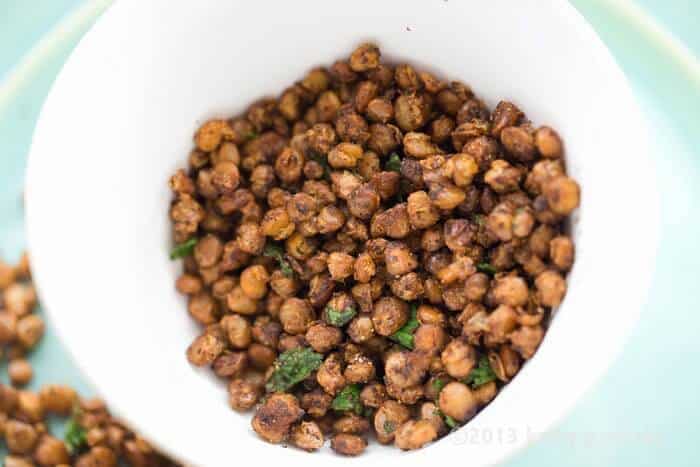 ---
40. Skinny Greek Yogurt Ranch Dip
Nothing tastes better than homemade, including this ranch dip. Protein-rich Greek yogurt and homemade ranch seasoning are the only ingredients needed for a dip you won't feel guilty about dunking your favorite crackers and veggies in.
---
There's something extra fun about sipping your snack and this smoothie is no exception. Superfood broccoli, which is full of minerals and vitamins, combines with spirulina powder for a healthy dose of protein and nutrients. Bottoms up!
---
I love grab-and-go high protein snacks like these quinoa patties. They're made in just minutes and are delicious from straight from the pan, with your favorite dressing or in a wrap — get creative!
---
Five ingredients, one major protein boost: you'll love these power bites. They keep for up to two weeks in the fridge, so make a big batch to have healthy high protein snacks on hand at all times!
---
44. Super Seed Chocolate Protein Bites
I love when something tastes so good you have no idea how good for you it is. That's the case with these chocolate bites. A variety of seeds, including hemp, chia and sesame, give them lots of staying power while Medjool dates, cocoa powder and cacao nibs add a great chocolate flavor. You'll have a hard time eating just one.
---
45. Toddler Asian Turkey Meatballs                                                       
These toddler-approved meatballs are a delicious snack for adults, too! Anti-inflammatory ginger, super spinach and eggs are combined with organic, free-range turkey or chicken for a tasty, meaty snack you'll love. Swap coconut sugar for brown sugar if you choose to make the optional sauce but rest assured, these are great on their own.
---
46. Trail Mix
Make your own healthy, protein-rich trail mix at home with one of my favorite recipes! The almonds and cashews in this will keep you going for hours. Take this along for busy days.
---
Big things come in small packages. These mini meatloaves are packed with protein — thanks, turkey, quinoa and eggs — and are one of my favorite high protein snacks for between meals or grabbing on the go.
---
These sweet potato cakes are gluten-, dairy- and nut-free, but are still delicious. They're perfect for little hands to grab and you can alter the seasonings as you please to make them sweet, savory or whatever flavor grabs your family's taste buds. The short ingredient list doesn't hurt, either!
---
Chocolate and algae make an unlikely winning duo in this spirulina recipe. I love that this uses wholesome ingredients for a great-tasting, on-the-go snack.
---
Swap out chips and salsa for this black bean dip. It's packed with protein and bold flavors like jalapeno, cilantro, cumin and balsamic vinegar. It makes a wonderful game day or barbecue snack!